Our Best in State series spotlights the top cannabis dispensaries, companies, products, and activities in the largest cannabis markets in 2018.
---
While weathering the chaotic implementation of adult-use cannabis regulations in California in 2018, the Golden State's cannabis breeders, growers, and product makers maintained their position at the vanguard of cannabis commerce.
Taking stock of this banner year, Mary Jane Gibson consulted with experts, cannasseurs, and industry OGs to compile a list of the best cannabis dispensaries, flowers, and products currently available in SoCal.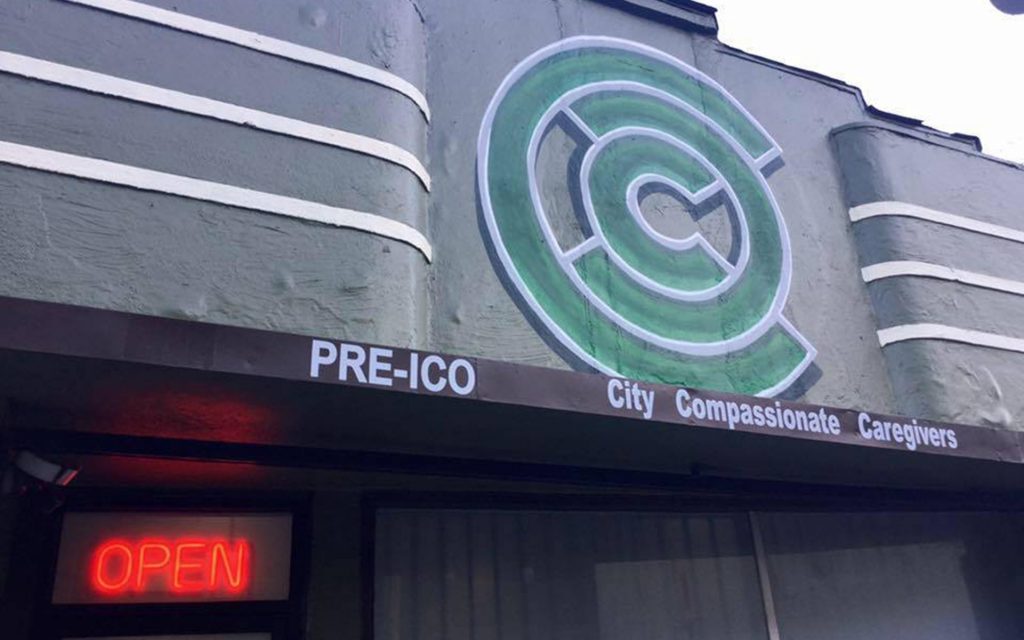 Los Angeles, CA
City Compassionate Caregivers lives up to its name. This brightly-lit dispensary in downtown LA offers a discount to first-time customers and returning patrons can spin a prize wheel for free goodies. Veterans, seniors, students and the disabled can show ID for 10% off, and the shop has giveaways throughout the week. Ample parking, attentive staff, a huge variety of products, and fire flowers from CCC's The Cure Company make this spot a one-stop shopping experience for many Angelenos.
Los Angeles, CA
One of the best things about Los Angeles Kush is that it seemingly never closes. Open seven days a week from 7a.m. to 10p.m., this store is always ready to serve your budget-conscious cannabis shopping needs. With award-winning strains like Kushberry Cheesecake and Bloodwalker, LA Kush offers high-quality flower and products at great prices. Check in with your budtender for daily specials—you could walk out with a two-for-one deal. Los Angeles Kush also has an Echo Park location, but parking is iffy, so head east if you have the time.
Best Boutique Dispensary: Bud & Bloom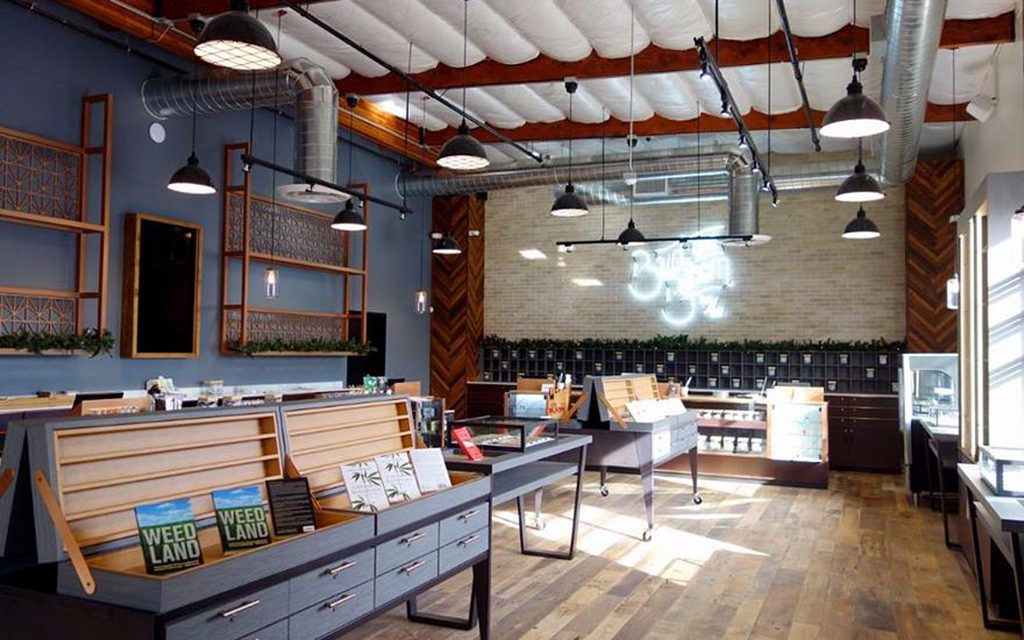 Santa Ana, CA
One of the first dispensaries to receive a recreational license in Orange County, Bud & Bloom is one of the most appealing retail cannabis shops in SoCal. Its sleek, industrial-chic vibe, with exposed brick and white marble, is accented with next-gen touch-screen menus. Bud & Bloom offers top-notch quality control on its large selection of strains, concentrates, and edibles, and staff are knowledgeable and friendly. The shopping experience feels on par with a cool mainstream boutique like Anthropologie. Bonus: Bud & Bloom offers a 10% discount to seniors, veterans, disabled, and medical marijuana patients.
Best Overall Company: Flow Kana
Mendocino, CA
Though Flow Kana is based in Mendocino, the company's policies and support for social justice, sustainable farming, tech innovation, and giving back to the cannabis community means that its profile looms large in the California cannabis industry. Flow Kana partners with small-scale farmers to bring their flowers and infused product to the enormous legal marijuana marketplace across the state that they otherwise might not connect with. SoCal cannabis consumers appreciate Flow Kana's great products and ongoing advocacy for the cannabis movement.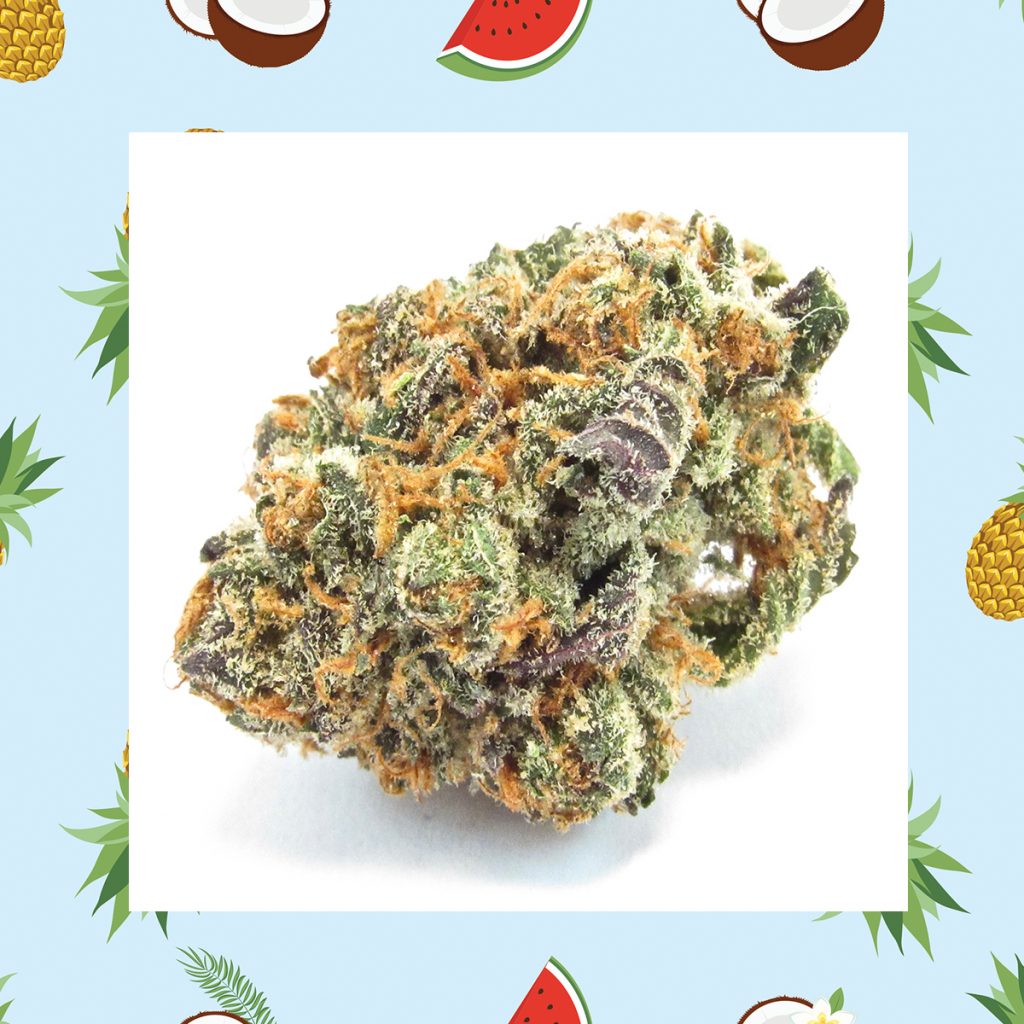 Sacramento, CA
Mimosa's citrusy, fruit-punch aroma is matched by its uplifting daytime buzz. A cross of Clementine and Purple Punch, Mimosa has a complex, tasty terpene profile, high in limonene and beta-caryophyllene. Mimosa's fragrant, frosty flowers and creative, euphoric high appeal to novice cannabis consumers and connoisseurs alike. Pair this hybrid with a cup of coffee or tea for a great start to your day.
Best Concentrate Products: Raw Garden
Santa Barbara, CA
Raw Garden merges multi-generational farming expertise with biotechnology to produce top-notch organic flowers. The Santa Barbara-based company's Clean Green Certified flowers are the single source for heady, mouthwatering concentrates. Raw Garden extracts include sauces, sugars and live resins extracted from fresh-frozen, whole-plant flowers for maximum terpene flavors. Simply delicious.
San Diego, CA
San Diego's Kaneh Co. makes delectable cannabis-infused bites, brownies, blondies and cookies. The vegan, gluten-free, no sugar added, paleo-friendly bites are made using simple ingredients like dates, almonds, and coconut, and enhanced with plant-based protein like chia and flax seeds. Kaneh Co's assorted brownies, blondies and bite-size cookies are rich, buttery, and packed with flavor. Try the Mint Chunk Brownies or Gingerbread Cookies for a sublimely baked holiday experience.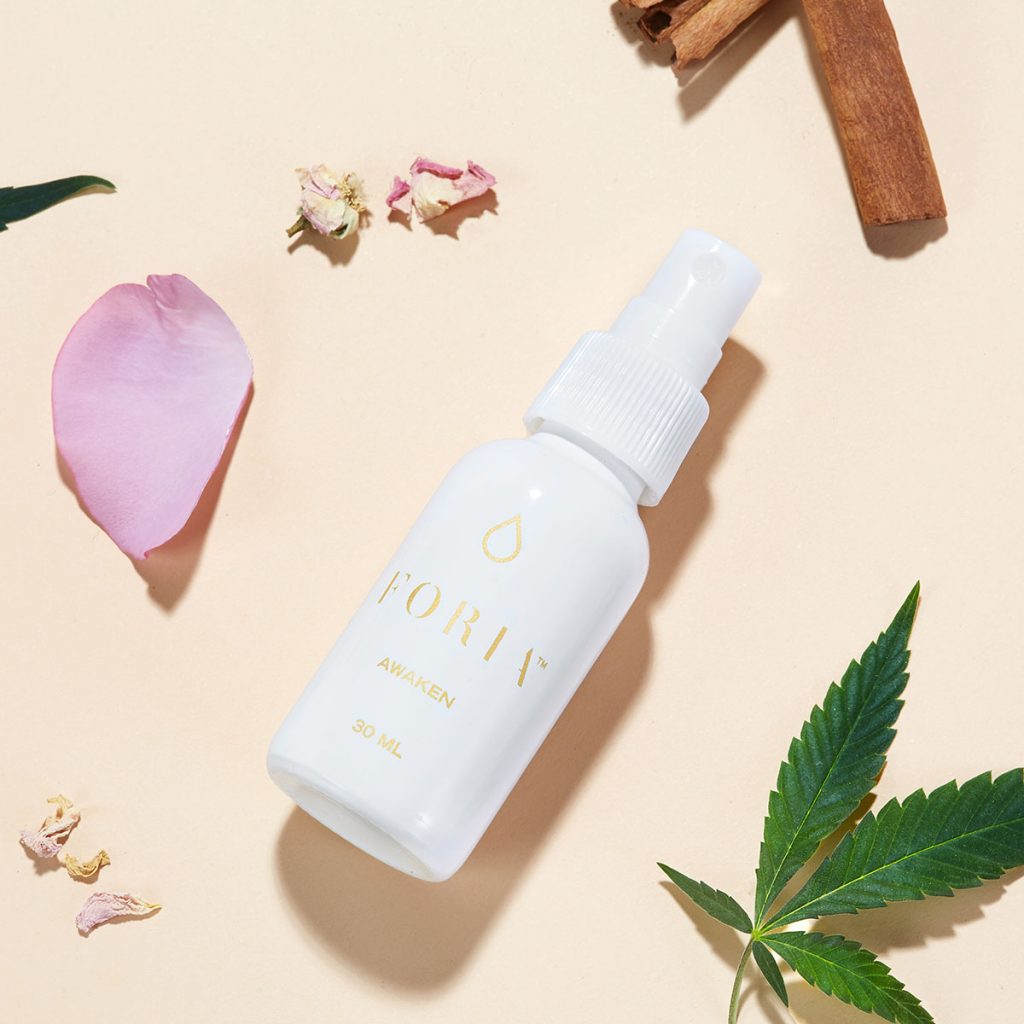 Los Angeles, CA
Foria Pleasure has gotten plenty of attention as folks hop on the legal cannabis bandwagon—and for good reason. Foria is an all-natural, cannabis-based sensual enhancement oil optimized for topical application to the genitals (read: sex lube). The LA-based company places a strong emphasis on sex positivity and education, and its products stimulate glowing testimonials from users across the sexual spectrum who claim orgasms are stronger, better, and easier to achieve with Foria.
Humboldt, CA
The CBD marketing trend is getting mighty loud, but Papa & Barkley stands out as a company maintaining the ethos behind providing access to the healing cannabinoid. Papa & Barkley Releaf Tincture is formulated using a 100% solvent and chemical-free coconut oil infusion with cannabis (not hemp). It's available in CBD 30:1 THC, CBD 1:1 THCa, or CBD 1:3 THC versions. SoCal consumers looking to customize their care with whole-plant CBD medicine can turn to these tinctures for maximum relief.