There's something so joyous about watching someone's face light up when you give them the perfect gift. It's part of the reason why the holidays are so special.
But why limit the joy to just a few days a year? Subscription boxes are the gifts that keep giving all year round, and there are plenty of amazing cannabis themed boxes that make the surprise for the stoner in your life.
For The Stylish Person in Your Life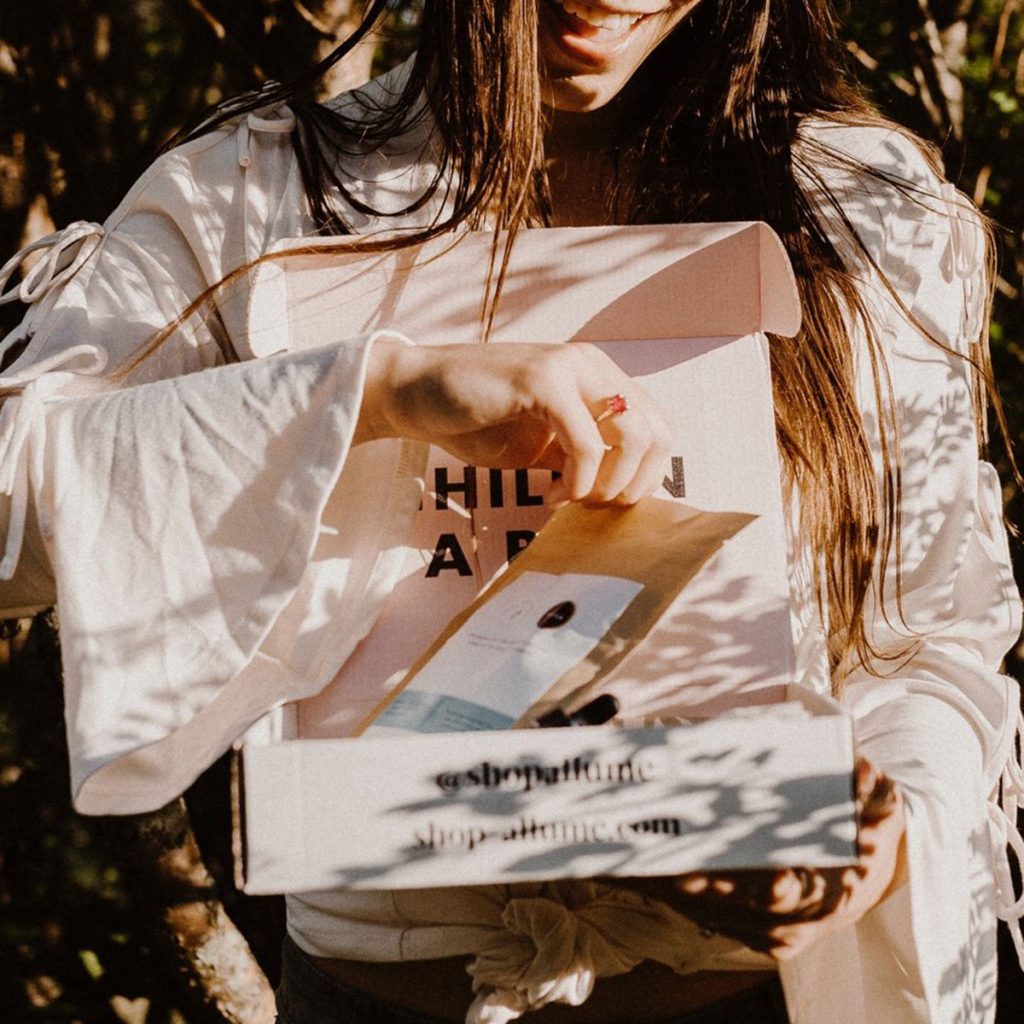 Price Range: $65 per month
The Chill Box has a sleek, clean design with a minimalist approach. The boxes feature items such as glassware, papers, pouches, ceramics, fragrances, and ash trays. Each month is a surprise, but boxes are always valued at $100 and include "5-8 high quality lifestyle essentials from established and emerging brands."
Practical Products for Practical Consumers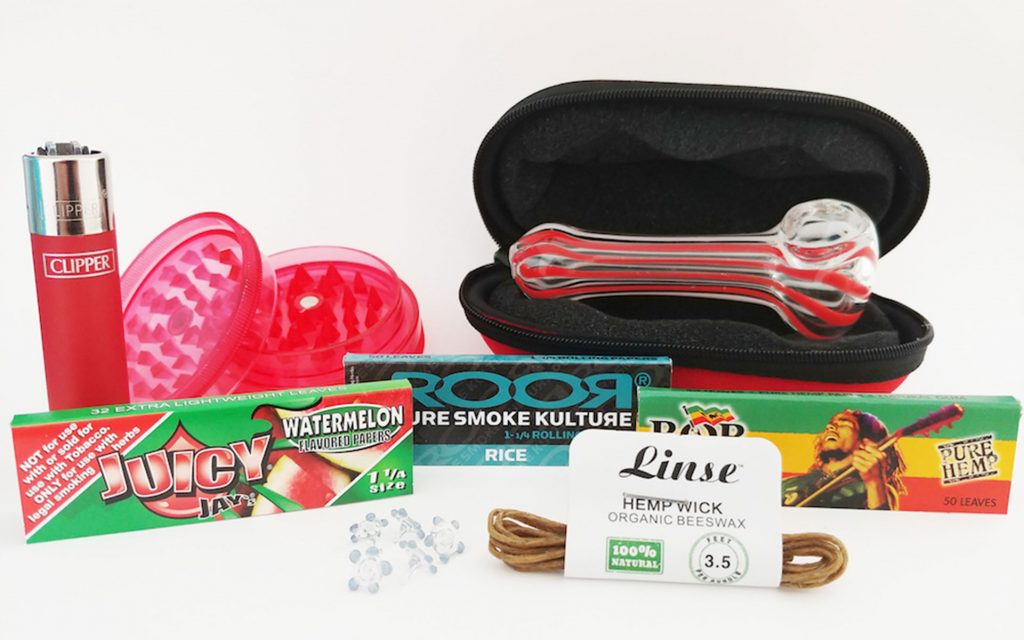 Price Range: $20 per month
No gimmicks. That's MonthlyStash's policy when hand-selecting the items that come in each box. Glassware, premium papers, and useful essentials like rolling machines, grinders, and more are what you can expect every month.
Know Someone Who's Always Prepared?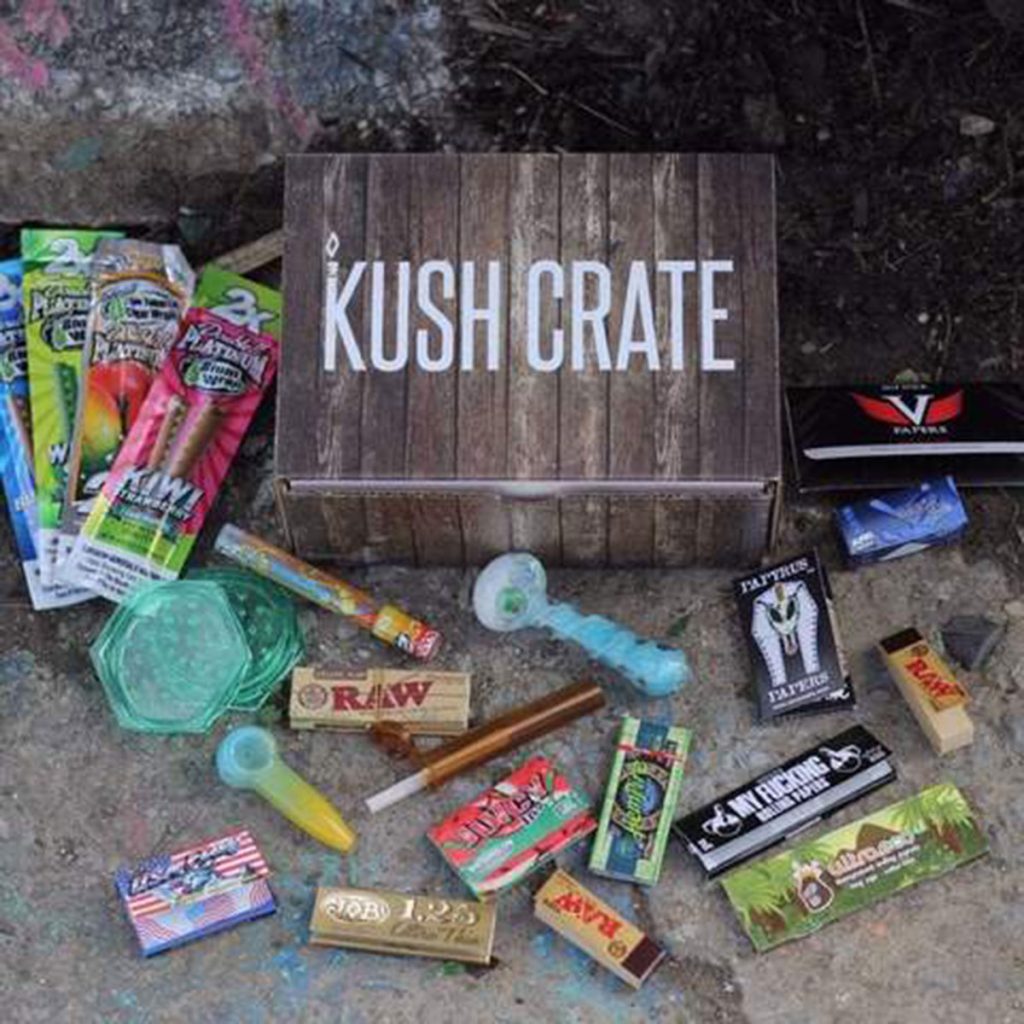 Price Range: $10-$50 per month
Kush Crate is perfect for those who like to stay stocked up and with all the essentials. Subscribers can choose between glass, papers, or a little of each. The box also features an assortment of smoking accessories such as ashtrays, wraps, pipe cleaners, eye drops and more.
For The Munchie Maniac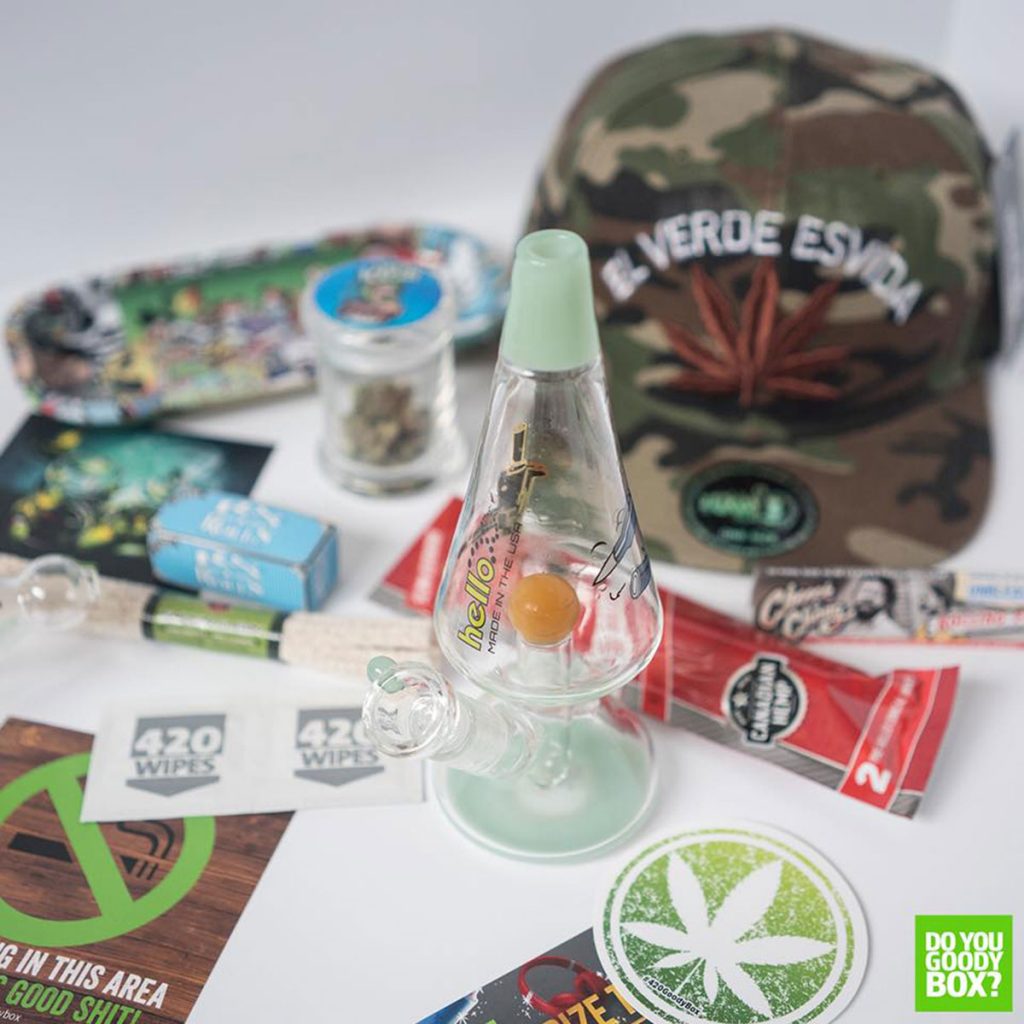 Price Range: $10 to $80 per month
This playful and eclectic box contains a solid selection of munchies, making it the best choice for those know elevation and snacks go hand-in-hand. The Goody Box is their middle-grade option, for something simpler choose The Loot Pack. If you really want to go all out, The Top Shelf is an exciting recommendation.
Do Your Besties Know All Things Pop Culture?
Price Range: $13-$50 per month
Cannabox is perfect for those who always roll with the times. Each month, hand-picked items feature references to movies, tv shows, video games, or pop culture icons. With a new theme for every subscription release, items stay fresh and exciting. The box stash includes glassware, smoking accessories, papers, munchies, and even clothing.
For The Eclectic Collector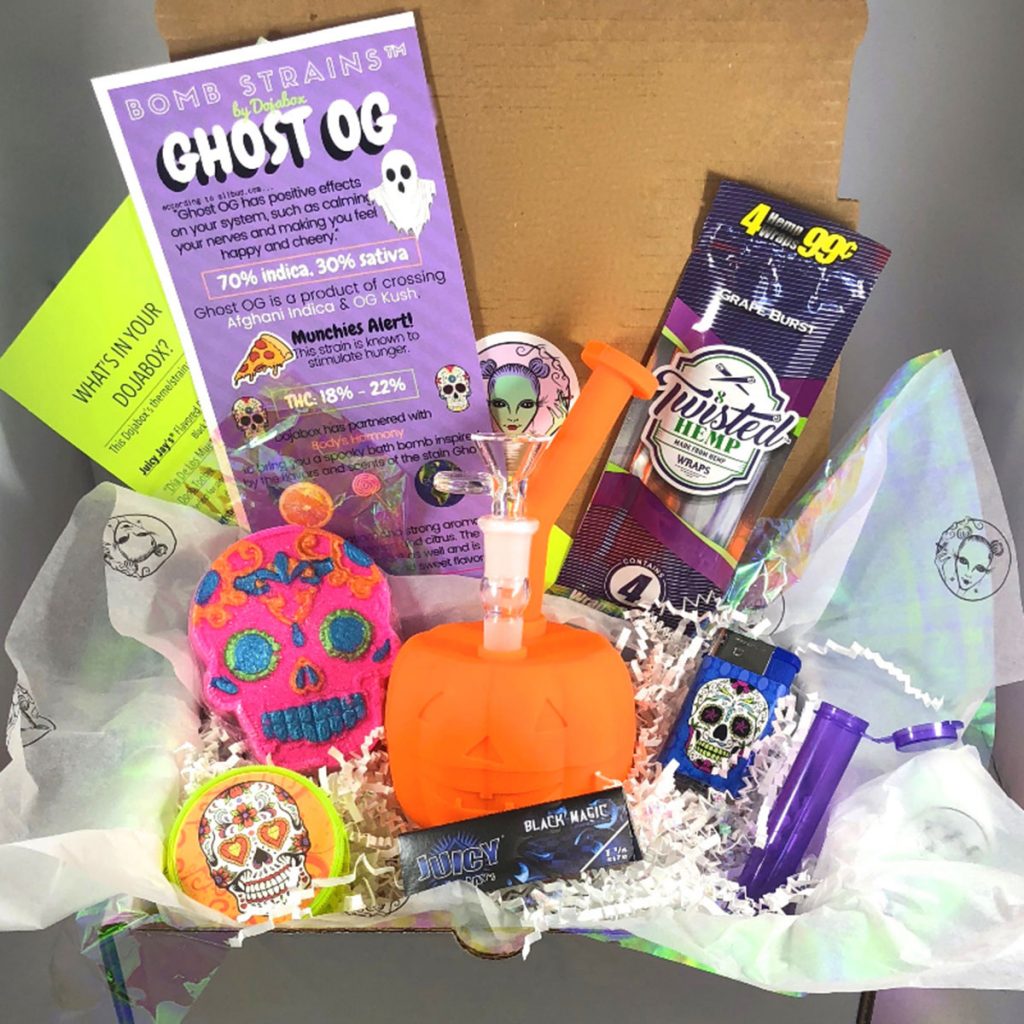 Price Range: $17-$190 per month
The spacey and far out Dojabox offers glassware, natural bath products, self-care products, and smoking essentials. They also throw in a "Playlist of the Month" to ensure you receive all the right vibes.
Something for the Die-Hard Flower Fans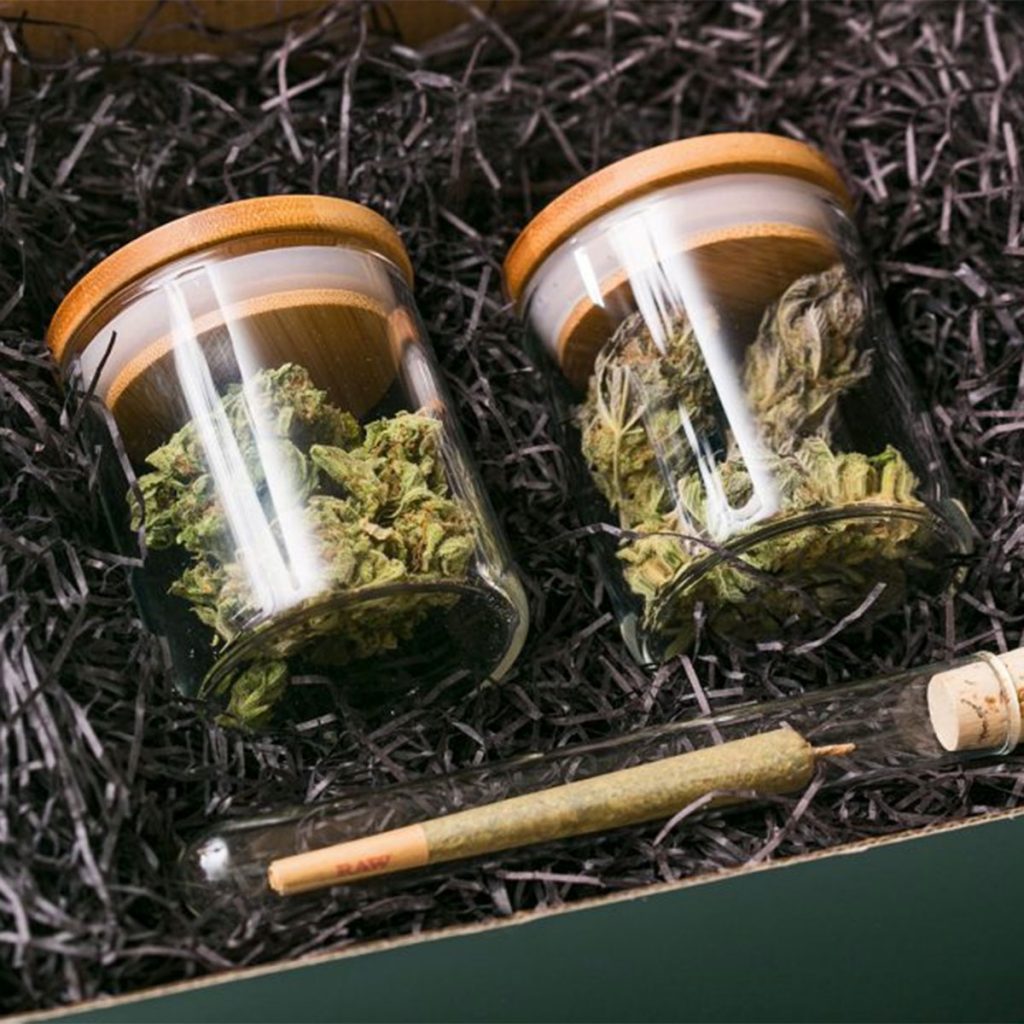 Price Range: $150 per month (Only available in select cities in California.)
This strain-of-the-month subscription by Sugarleaf Wellness features two hand-selected strains as well as a pre-roll. Subscribers can choose their strain types, or go with their "Editor's Choice." Each nug is hand-trimmed and packed in reusable, air tight glass jars.
For the General Consumer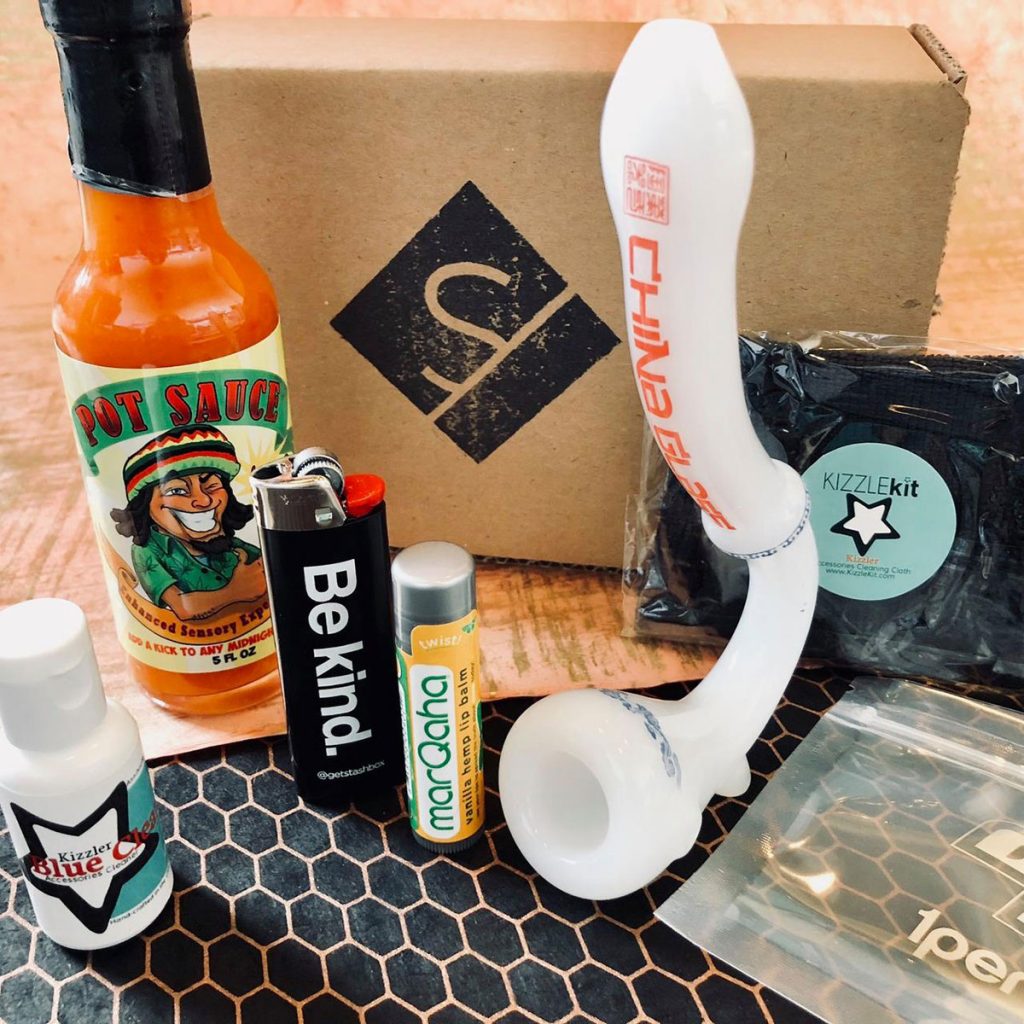 Prince Range: $30 per month
The Stashbox is all about 420 flair. These mystery boxes can feature glass, papers, filters, clothing, CBD body care items, munchies, and other accessories. Orders can be customized but they also like to keep things surprising.