The High Life features co-hosts Sarah Hanlon and Ian Campeau in a weekly discussion with some of the most fascinating Canadians, all of whom share an affinity for cannabis.
Leafly Podcast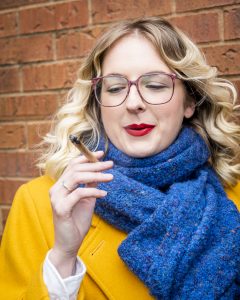 When Sarah Hanlon met Ian Campeau, it wasn't exactly an obvious match.
Hanlon, the winner of season two of Big Brother Canada, is a brash, outspoken pop culture maven and social media master.
Campeau, a founding member of A Tribe Called Red, is a more reserved DJ, artist, and a leading force in both hip-hop and Canada's indigenous cultural scene.
The one thing that they had in common: Cannabis. Both shared a personal history of cannabis use for health and wellness, and a passion for legalization and social progress.
Together they came up with the idea for The High Life. "We wanted to capture the conversations we tend to have naturally, about cannabis or with cannabis or just with cannabis as a contributing factor," says Hanlon. "On 'The High Life' we get to do that, and talk with people you'd dream of having great conversations with."
Trailer: The High Life
This show is: funny, compelling, profound, weird, entertaining and unpredictable.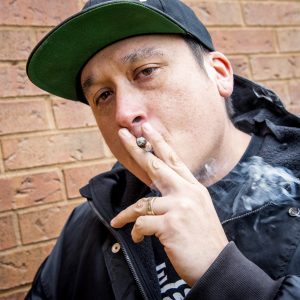 Co-hosts Ian Campeau, co-founder of A Tribe Called Red, and Sarah Hanlon, winner of Big Brother Canada's third season, welcome some of Canada's most interesting characters to come, sit, and have a chat.
The lineup is eclectic. Pioneer punk artists, language scholars, social activists, and neuroscientists talk about failure and success, dreams and reality, biology and politics, and the one thing they all share—an affinity for cannabis.
Debut Episode: Ljubica Kostovic and Language Power
This week: Ljubica Kostovic, a linguist, former war refugee, and cannabis educator for Tokyo Smoke, joins Sarah and Ian to talk about prohibition, legalization, bringing secret knowledge into daylight, and the ways that words shape our perceptions of daily life.
Got feedback? Bring it: thehighlife@leafly.com.